Elegantly deigned, compact, and amazingly durable and performable power bank at an economical price of 9990INR.
Originally priced Rs 2499, this  is an economical buy to fix your power hungry smart phones.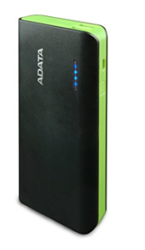 The features to look out for:
A staggering capacity of 1000 mAh.
Easily compatible with all smart phones.
Smart energy saver.
Stunning quality and durability.
Astounding connectivity.