Price Details : 
Price:      INR 2500
Sale:      INR 1700
You Save   : INR  800( discount:32 %)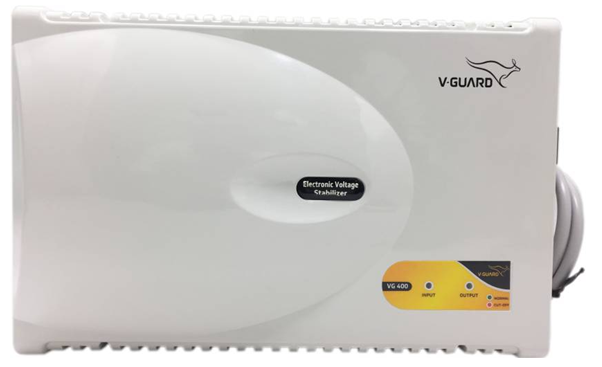 Description
Appliances brought at a staggering price ,and the AC which runs it, requires guarding from risky power fluctuations. This fluctuation is hazardous to the appliance and may result in repairing, or even worse, replacing.
Considering the price of the V-Guard VG 400 1.5 Ton AC Voltage Stabilizer, the above mentioned problem could be avoided with no trouble whatsoever.
The stabilizer is used for AC in phase 1.
The material is carbon fiber.
Both the display and indicator is LED.
Under volt protection, surge protection, overload protection, over volt protection and so many other impressive features are available.
3 years of V-Guard service warranty
Special offers and product promotions
Review Comments
over 80% of the reviews are from contented customers.