If you are looking to buy the best selling power banks for your mobile phones of high quality online here are the some of the power banks which are selling quite high online India
Ambrane P-1310 13000 mAh Power Bank
Is your smartphone or tablet running out of power before the day is over? Get this Ambrane P-1310 13000 mAh Power Bank and keep your gadgets fully charged all the time.
Flaunting a stylish and sleek body, this portable power bank with 13000 mAh capacity has been designed ergonomically. The indicator lights, buttons and ports are precisely placed for your conversion.
This device is ideal for charging all USB devices, including your smartphone and tablet. The state-of-the-art chipsets used in this charging accessory boost the charging conversion rate of all devices.
This charging device is powered by a Lithium ion battery cell which assures high safety and stability.

Intex 10000 mAh Power Bank
Charge your phone or camera even when you are miles away from a power socket with this Intex 10,000 mAh Power Bank.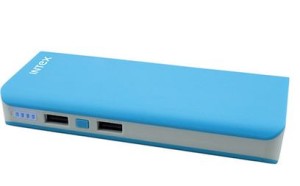 Carry this portable power bank wherever you go so you won't miss out on any important calls while travelling. This power bank has a lithium-ion battery with a capacity of 10,000 mAh which can charge devices up to 5 hours, depending on the type of device.
This Intex power bank has micro and mini connectors which can easily charge a range of mobile phones and Sony cyber-shot cameras.

Power Ace PRP10400A Rapid Power 10400 mAh
Now your gadget will never run out of charge, thanks to the Power Ace PRP10400A Rapid Power that recharges the devices that are running low on battery. This power bank comes with a USB connector that is used to charge almost all devices. It has two power outputs, one of 1 A and the other of 2 A.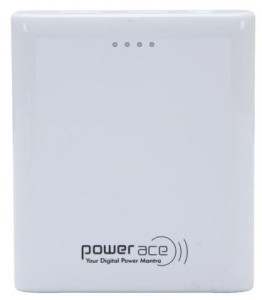 This power bank has a compact design so it can be carried in your bag. It has two USB ports and a micro-USB charging point. A USB connector comes with this device which can be used to charge most micro-USB-equipped phones. It's also compatible with IPhone4 and 4S.
This device comes with a 10400 mAh Li-ion battery that requires to be charged for up to 6 hours. Featuring dual USB ports, this device comes with a connector that can be used to charge most devices.

TP-LINK – Power Bank
Even if you're stranded in an unknown location and your smartphone is dead, you can use this power bank to charge your mobile device and find your way back.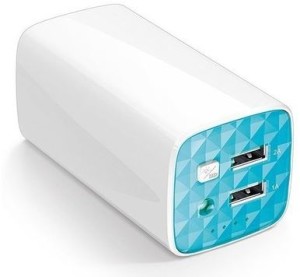 If your smartphone runs out of power when you're on an extended vacation, you can use this power bank to charge it up to 3 to 5 times.
You can charge your smartphone and tablet at the same time with this power bank as it has two USB ports. Thanks to a special built-in circuit, charging is done quickly.
This power bank offers short-circuit protection, over-voltage protection, over-charge protection, over-current protection, over-heating protection and over-discharge protection. So, safe charging is always ensured.
High-quality circuitry makes sure that unnecessary energy loss is drastically reduced. An efficiency rate of up to 90 percent is ensured.
Use the built-in flashlight of this power bank to light your path in the darkest of nights. The charging status and battery level are displayed by the the four LED lights of this power bank.

Asus Zen Power/Silver/IN 10050 mAh
There are very few smartphones whose battery lasts for an entire day. It's also cumbersome to carry a charger, as you may not always find a power socket. Don't fret, as the Asus ZenPower bank gives you that extra juice so you can finish compiling your documents or beating your high score on Angry Birds.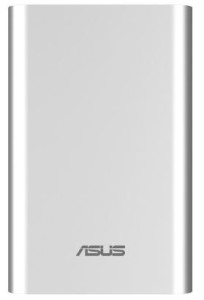 The Asus ZenPower bank is a lightweight charging device.Weighing just 215 grams, it's no bigger than a credit card. With a battery capacity of 10050 mAh, the ZenPower ensures that you never run out of battery.
This power bank is no ordinary charging device. Its lightweight aluminum outer casing protects the power bank from external damage. It fits perfectly in your hand and thanks to a smooth, premium finish, this power bank has a luxurious appeal.
Protect your power bank from damage by adding the ZenPower Bumper (sold separately). It offers impact resistance and scratch protection and comes in a host of colors to choose from.
Charge your smartphone or tablet in a matter of minutes as this power bank offers a high-speed, high-efficiency charging option with up to 2.4A output.
This power bank has an intelligent technology that tracks ambient temperatures and adjusts the charging current accordingly. With JEITA protection, you can expect up to 1.8 times longer lifespan when compared to regular power banks.

How & Where to Buy
Click on the link or button "Buy Now"
It takes to online shopping store for eg. flipkart.com/amazon.in
Click on buy now to add to cart. ~Pay using any ATM / Debit / Credit Card, Net Banking, COD etc.
Enjoy the shopping experience by saving the money and your time!