Top 10 Activity Trackers in India 2021 – Review and Buying Guide
We are moving ahead towards hi-tech world and looking for fit routine. A fitness band is the gadget which is both combination of technology and health and monitors your fitness. May be few years before, you might have wondered to count your steps and data of every activity including your calorie burn. And, preach the technology which brought such a gadget revolutionizing the imagination.
At present, the market of fitness tracker is flooded with such fantastic devices and that too at affordable prices. So, here is the list of top 10 activity trackers in India 2021 which will take you to a wonderful world of advanced technology which was no more than miracle for past few years.
Top 10 : Monofit Drive Fitness Tracker
Are you looking for Unisex fitness band? Here it is. It is full of features and a package of smart watch, activity tracker and fitness band. The augmentation of technology got a sharp touch by this innovative device. It is featured with sedentary alert, call alert, sleep tracker, push notifications, sports goal, distance measurement, calorie count, pedometer, alarm alert, date and time. It has 0.91 inch OLED screen which can be controlled by touch.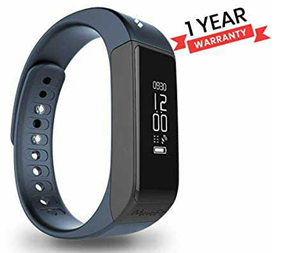 The band is detachable so you can choose any sharp as per choice. Moreover, it is very easy to charge. You need not to hang up among wires for charging. Also, don't miss your social life by accessing all your notifications via this gadget. Moreover, sync all your activity data. So, grab this watch if you want to look chic and be fitness model.


Top 9 : Fitbit Flex 2 Wireless Activity Tracker and Sleep Wristband
Whether you're going for rafting or swimming, rides with friends or romantic date, working or sleeping, in every condition you are, this fitness band will accompany you. It is a slim, swim proof fitness wristband compatible to all situations. It tracks steps, distance, calories burned and active minutes. There are color-coded LED lights on the band which glow up with unique vibration patterns on call or text notifications.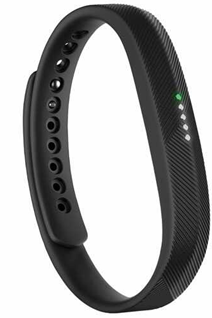 This is really a super cool, slimmest and interchangeable accesory which can be used as a wristband, bangle or pendant as per you want to style yourself. It tracks all your activity from movement to sleep. It is compatible to mobile phones via Fitbit app.


Top 8 : Fastrack Reflex 2.0 Digital Unisex Watch
The first thing you will die upon is the look what this watch possess. It has inbuilt sensor which counts distance, steps & calorie and track sleep. It also gives sedentary reminder and call notifications. It is a water resistant gadget with functions of alarm settings.
You will definitely get fascinated by its long life of battery. It is a touch screen fitness band which not only access your phone's camera but also helpful in finding your phone if misplaced. Its really a fashionable band which you must have and experience at least once.


Top 7 : Honor Band A2
So, if you're looking for multi-dimensional data monitoring and personalized sports plans, you must buy this band. It is capable to track all your day to night activities and analyse it properly. It supports bluetooth 4.2 and is compatible to the device supporting bluetooth 4.2 . It has multi touch screen display and this watch is waterproof at certain limitations.

It give call and message reminder and also displays last 5 messages. It continuously track fitness intensity in real-time with heart rate monitoring. It also reduces the chances of injuries due to excessive exercise. Moreover, it improves the sleep quality.


Top 6 : Boltt Beat Fitness Activity Tracker
It is multi-functioning fitness band with OLED touch display. It detects the heart rate and counts distance and calories. It monitors sleep and gives alarm alert and call alert. It has inbuilt pedometer and its strip is detachable.
The tracker comes with a subscription of the Boltt health app, which has AI personal coach and many other features. It measures quality and quantity of sleep, toss and turns and REM and light sleep stages. It is a bio sensing machine with advanced features.


Top 5 : Fastrack Reflex Smartwatch Band
It is a digital unisex watch with the function and vibrating alarm. You can monitor your sleep and count the distance, calorie burnt and sleep. Data about progress bar and percentage of target achieved is also shown in graphic form. It also has OLED display.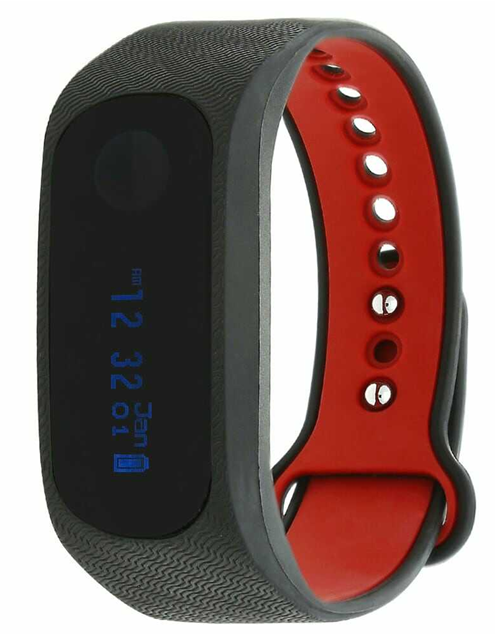 It is a perfect smart watch which is highly compatible with all the devices and user. It look stylish and cool. It has all smart watch features with USB portal. You can access all your SMS and texts using the band.


Top 4 : GOQii Vital – Colour Display Blood Pressure Monitor
It is detachable core especially designed for sports and outdoor activities. It is waterproof and swim friendly. It keeps track of blood pressure, heart rate, calories burned, distance covered, active hours and sleep patterns. It can be set up onto different modes like exercise mode and wrist mode. You can also do whatsapp call, sms and access all the alerts and notifications.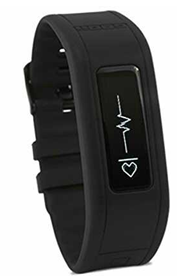 The ecosystem provided by the manufacturer consist of a fitness tracker, an app, personal coach, experts and a doctor for regular monitoring and checkups. It gives a good battery life to bring the person's health on track.


Top 3 : Fastrack Reflex Smartwatch Band
It is a combination of fitness band along with smartwatch features. It has OLED screen with time function and vibrating alarm system. It takes the complete care of fitness through its count of distance, calories burnt, display, active time, progress bar and percentage of target achieved . Moreover, it has built-in sleep monitor and sedentary reminder. You can also get call alerts and notifications.
It is a watch cum band having fashionable look and technically liable. It is user-friendly gadget. You can even use its calling facilities if you're an android user. You can also set reminder to display unread messages. It is water resistant and have a rechargeable unit with USB port.


Top 2 : Mi Band – HRX Edition
It is a sophisticated product which has characteristics of sleep tracking, sleep monitor and calorie burnt. It gives 23 day battery life. It has OLED bright display along with IP67 splash resistant technology. It also gives call and notifications alert along with idle alert.
It is facilitated with advanced pedometer technology. It is uber cool gadget which is compatible with almost all latest device. It is made up of environmental-friendly hypoallergenic material which does not block the skin breathing. It is completely durable and comfortable.


Top 1 : Mi Band 2
This band is extremely cool and fashionable. It give 20-day battery life. It has OLED bright display and it is splash resistant. It give call and notifications alert along with idle alert. It counts heart rate, distance covered, time, body temperature and other useful data.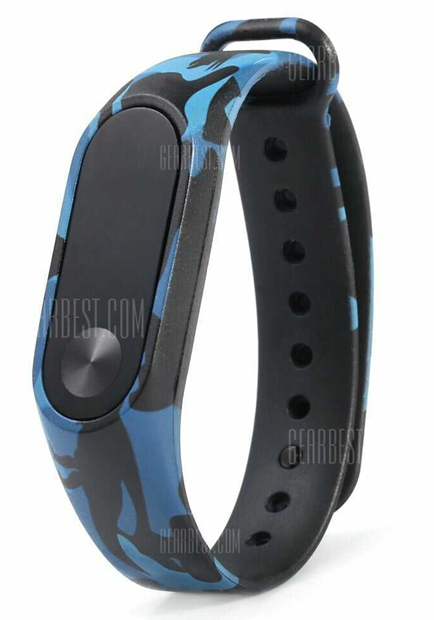 It is a smartwatch which uses your unique ID to start. It is more optimized than any other tracker. It do real-time monitoring and calculate the data. It also detects your location and uses energy saving smart technology. It is a great gadget for the fitness and gym lovers.

Conclusion
So, here was the latest technologically advanced and accessible fitness trackers which are contributing in making our life easy. This data is completely balanced taking all the needs of the user. You must buy one to take a steo towards matching the pace of this growing world.
How & Where to Buy
Click on the link or button "Buy Now"
It takes to online shopping store for eg. flipkart.com/amazon.in
Click on buy now to add to cart. ~Pay using any ATM / Debit / Credit Card, Net Banking, COD etc.
Enjoy the shopping experience by saving the money and your time!